Logo
From Apache OpenOffice Wiki
The OpenOffice.org logo
Refreshed Logo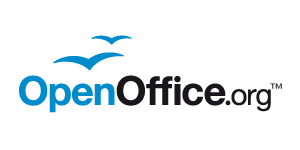 Copyright © 2010, Oracle and/or its affiliates. All rights reserved.

The authoritative home of this logo is in the trademark area. A short description of our usage of the logo is available in the corresponding section of our introduction to OpenOffice.org.
The official OpenOffice.org logo underwent a refresh to a more modern and appealing version. It is part of OpenOffice.org releases since 3.2.1 and is the basis for our new Branding working on a consistent appearance of OOo wherever it is represented by visual means.
Previous Logo
The former logo is in the OpenOffice.org logo download site at the OpenOffice.org Art Project.

---
Other OpenOffice.org Logos
 Please note the Branding Initiative/branding guidelines draft#Proposal for Conference and seasonal Logos guideline

.....