Logo
From Apache OpenOffice Wiki
The official OpenOffice.org logo:

Refreshed Logo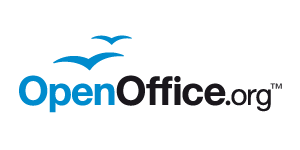 Copyright © 2010, Oracle and/or its affiliates. All rights reserved.

The authoritative home of this logo is in the trademark area currently on the brand refresh page.
The official OpenOffice.org logo undergoes a refresh to a more modern and appealing version. It will be part of the next OpenOffice.org release and is the basis for our new Branding working on a consistent appearance of OOo wherever it is represented by visual means.


Previous Logo

Please, also note the OOo logo license for this logo.
Here you could find the official OpenOffice.org logo download site at the OpenOffice.org Art Project.
---
Other OpenOffice.org Logos:

.....